Wedding Cars of Wakefield for the best in quality wedding car hire services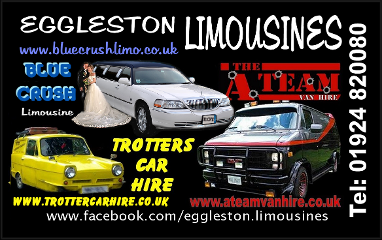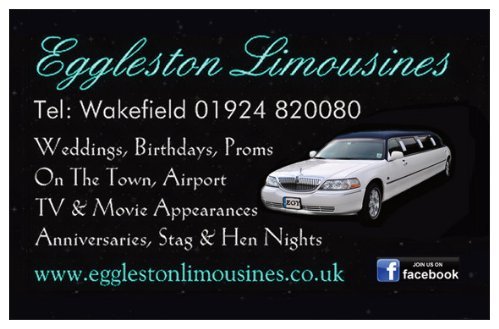 Whatever your budget, we will provide you with chauffeur driven wedding car hire service in Yorkshire with such cars like our elegant silver Baby Bentley, Beautiful White Lincoln town Car (Stretch limo), Our sleek and stunning large black Hummer Stretch Limo, or The 1980's replica of The A-Team Van or our classic TV series replica of the Only Fools and Horses (Trotters van) which is very popular with the Groom and Best man.
we will do our best to offer you the wedding car of your dreams at a highly competitive rate.
Your car hire will be driven by our smart and fully suited chauffeurs who will go above and beyond the call of dutyto ensure your wedding day limousine is perfect in every way possible, so that you can be assured of receiving the best and full VIP service when you hire our cars and expert help.
About Us
Wakefield Wedding Cars the Wedding Car Hire service in Wakefield
For the best in quality wedding car hire service at affordable prices in and around wakefield..
We are delighted to offer our customers unbeatable deals on the very best wedding cars throughout Wakefield and the surrounding areas.
The beautiful wedding cars amongst our stunning fleet are available to hire around Wakefield, Barnsley, Leeds,
Pontefract, Wakefield, castleford, Featherstone, Normanton, Rothwell and other surrounding areas.
Please visit our Quotes page now to request your free online quote for wedding car hire or alternitively
give us a call on Wakefield: 01924 820080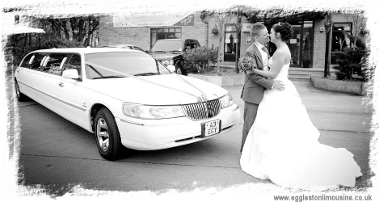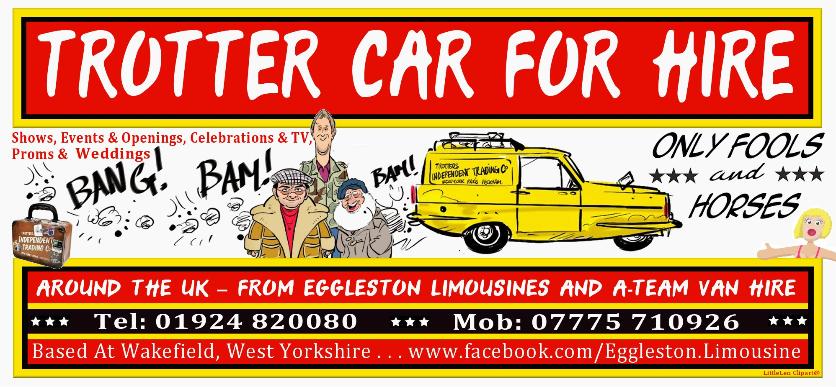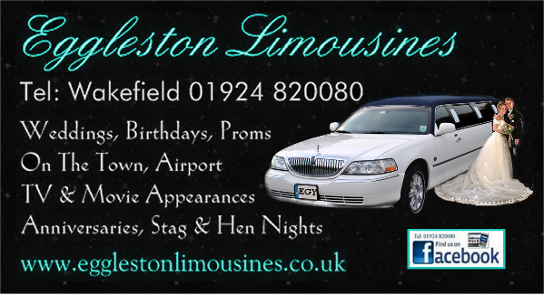 Now Available for hire from Eggleston Limousines is this Custom (rare) Blue Crush Limousine. (4 dvd screens, stunning light blue and white leather seats, stunning mood light effects, bar and drinks, extra head room height.) Please call 01924 820080 to book your date or for more information about this new addition to the fleet of limos. . https://www.facebook.com/eggleston.limousines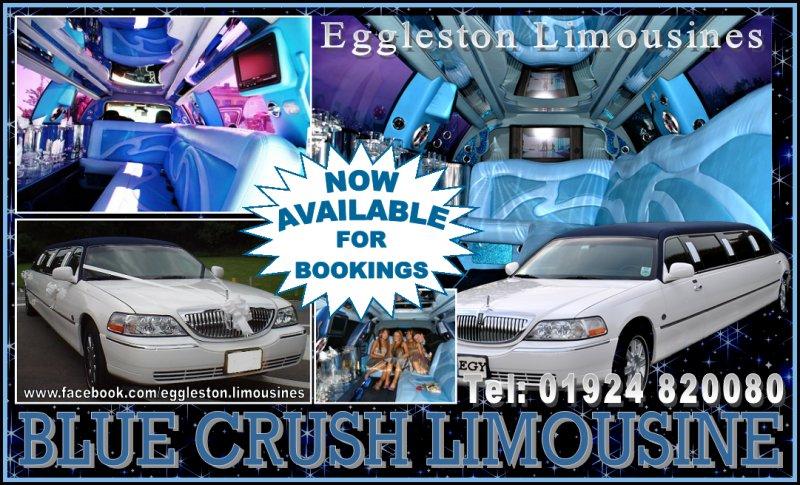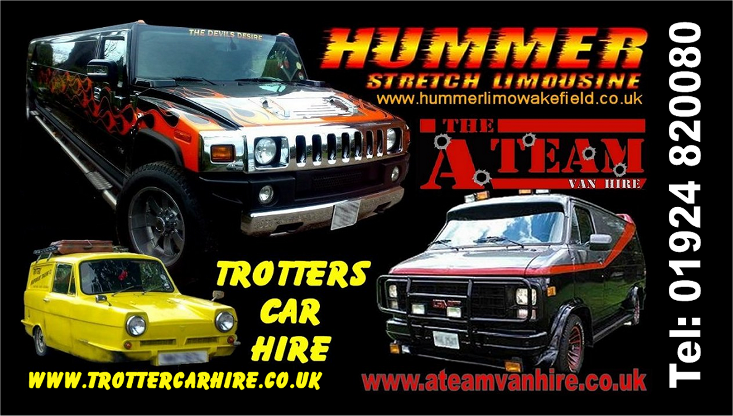 Wedding cars wakefield, Aberford road Stanley, Wakefield, West yorkshire | 01924 820080
Update: Due to the Covid 19 present situation, Eggleston Limousines are more than happy to re-arrange bookings to a later available date (within 12 months of original booking) for those having paid the (non refundalbe deposit.) Thankyou and please keep safe. Download Full Terms & Conditions (CLICK HERE)
Wedding march - Wedding cars of Wakefield.mp3